Sustainable beauty Advent Calendar for Clarins Lovers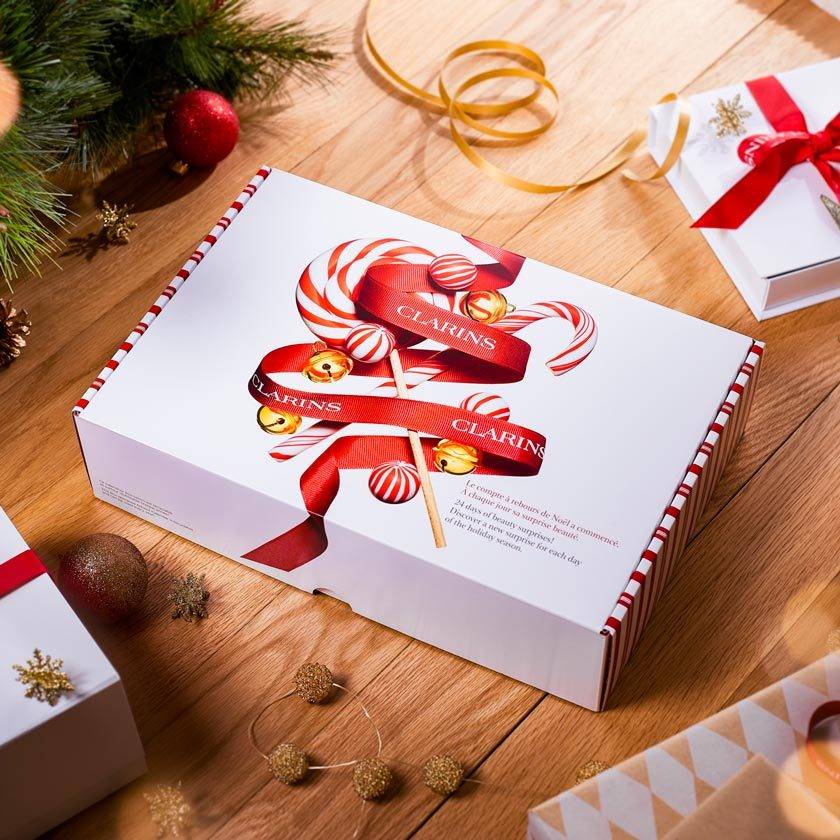 Photo credits: Clarins
It's all about this special time of the year!
Each year in November I am getting over excited about Holiday gifts sets that we can find everywhere. Brands are getting more and more creative with their gift boxes and Advents Calendars. I am always happy like a child when I get to unbox one of these calendars. When I was a little girl I have always received a chocolate one, now as indulging in chocolate is my daily habit I much more prefer beauty calendars with all year classics and new products to try. What's more fabulous for a grown woman and a beauty blogger than opening a brand-new box each day until the Christmas Day? And if you can't control yourself and you open more boxes than just one a day, well… I am not judging you, I have been there myself. However this year I am committed to stay strong and open only 1 box a day.
What do I love about Advent Calendars?
That they are limited editions and we always need to be fast to lay our hands on the one we like most.
That they have full size and samples sizes products. so I can use my all year favorites or try a new product.
That for the whole December I have something to look up for each day.
Last but not least usually it's a chance to get all these products in a much better price, than a regular one.
In this post I will show you magical Clarins Advent Calendar and I hope that you will like it as much as I do. So let's start to get ready to feel that Christmas spirit with Clarins.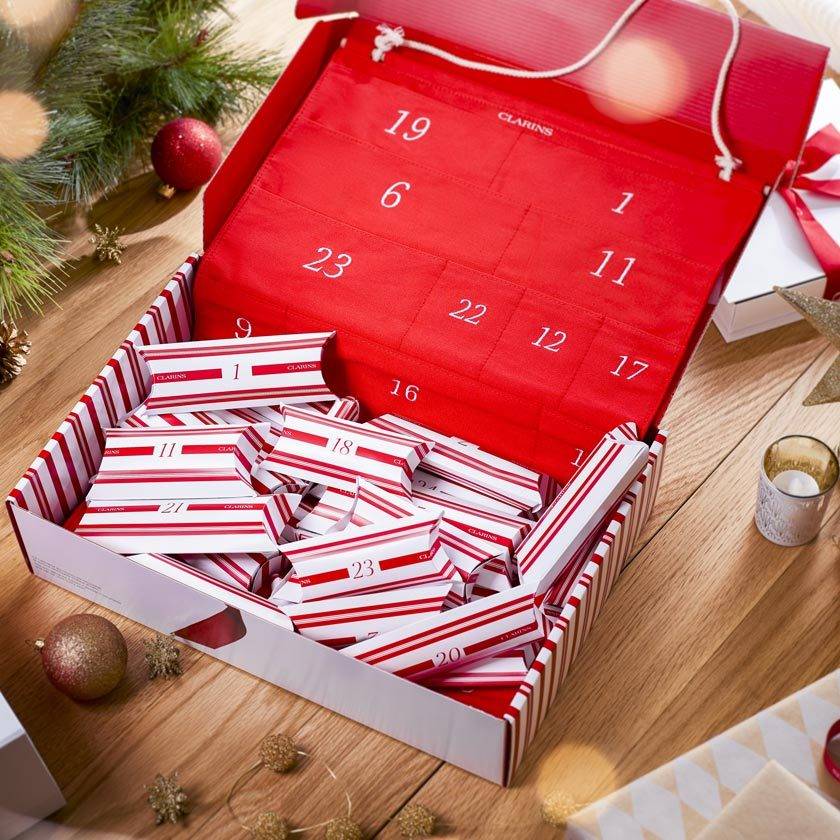 Photo credits: Clarins
Sustainable and reusable.
Yes, you read correctly. This time Clarins surprised us with a calendar that is made of cotton and that we will be able to reuse it in the coming years. Each product is placed in a paper box and delivered in a large box. Carton "is printed with cardboard from sustainably- managed forests, with vegetable inks and water-based varnish" . Each box can be easily inserted to the calendar.
I love the fact that Clarins paid attention to the packaging and created an eco-conscious product, especially that nowadays consumers are more and more aware of sustainability and with this brand we can always count on best possible quality and experience.
What's inside?
Countdown to the Christmas Day with Clarins will be so exciting, especially that this French brand made sure to include some of their best sellers, full-sized products and sample ones.
The box comes with 24 skincare and make-up products, that will make your skin glowing during the Christmas festivities. There are products that I am already using since a long time and few that I will be happy to try.
So let's see what's inside.
In the full size we can find:
Beauty Flash Balm ( I am a fan since at least 12 years of this balm) and Wander Perfect Mascara 4 D.
Other boxes includes sample sizes of:
Démaquillant Express 30 ml
Masque SOS Comfort 5 ml
Masque SOS Pure 5 ml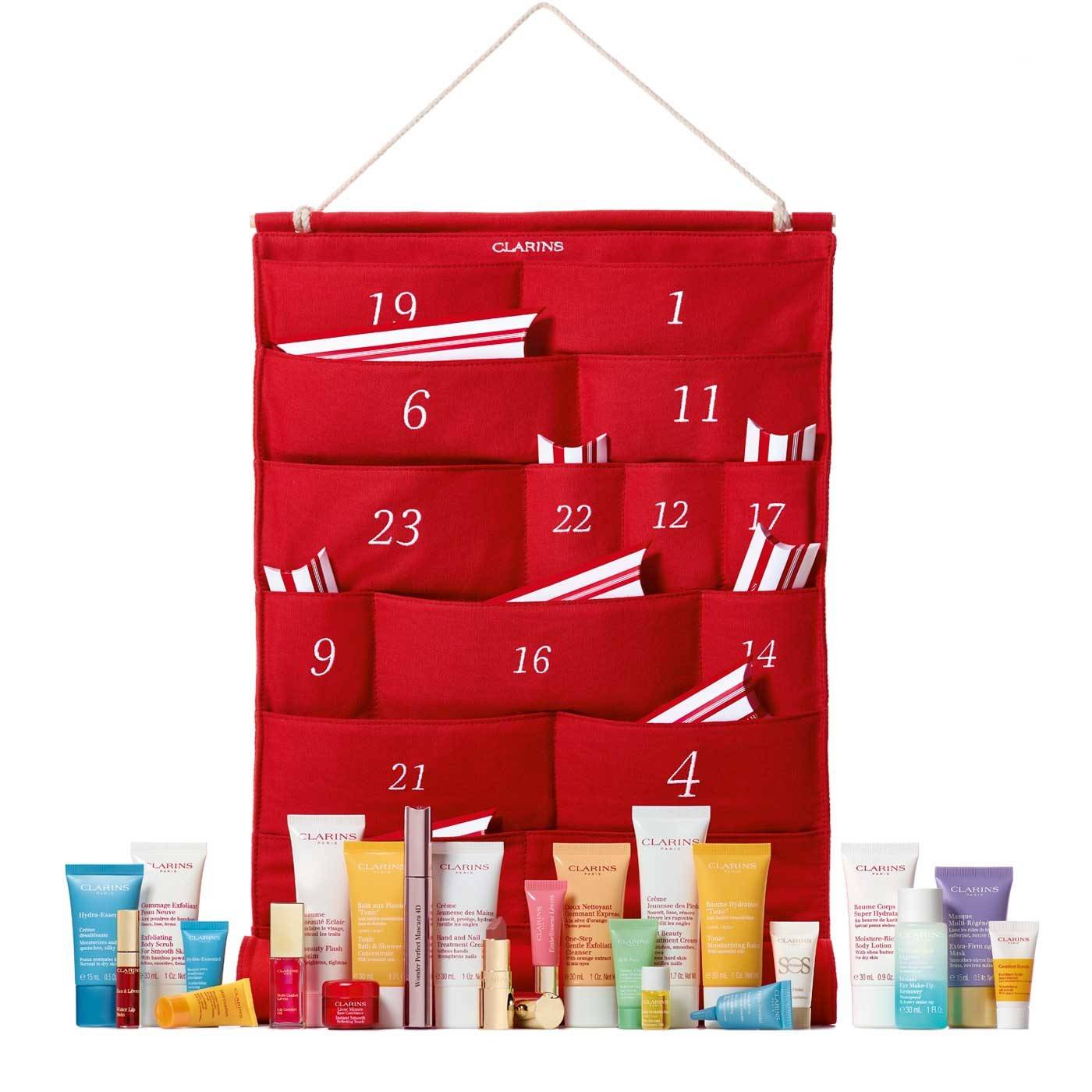 As all beautiful Christmas Calendars Clarins is produced in a limited amount, so hurry up as these calendars like hotcakes. You can buy them online at Clarins website or their official
partners. And for those who would like to treat themselves with a smaller calendar, Clarins has prepared a 12 days calendar with lovely surprises to have you looking beautiful for the Holiday season.
Clarins has also prepared other limited and exclusive Christmas beauty boxes, that are perfect as a Christmas gifts or just to treat yourself.
Photo credits: Clarins
I have hanged the calendar in the bedroom, so the next treat from Clarins will be the first thing I will do each day and this will keep me excited about the Holiday season like never before.
Please let me know what do you think about this calendar or which one are you buying this year.
Useful Information:
Website: https://www.clarins.ch/
Instagram: https://www.instagram.com/clarinsswitzerland/?hl=fr
Do not forget to Subscribe to my blog at the bottom of the page
Follow me on Instagram & Pinterest
---
With love,
Izabela Switon-Kulinska
your Fashion, Beauty and Travel Blogger from Geneva.
xx
This article included PR gifting samples.