Nuxe Bio Organic Range Review.
In October 3rd issue of Brand Magazine had its premiere and at that time I not only wrote about Fashion Weeks scene, but I wrote an article about beauty. For those who follow me on Instagram, you know that beauty is more and more visible in my content, perhaps because I like to experiment with new skincare products, perhaps it's the age or my passion for a more sustainable lifestyle with as clean products as possible. Nevertheless, I present you below a little bit of text about Nuxe Bio Organic Line and a link to the full article in Brand Mooks.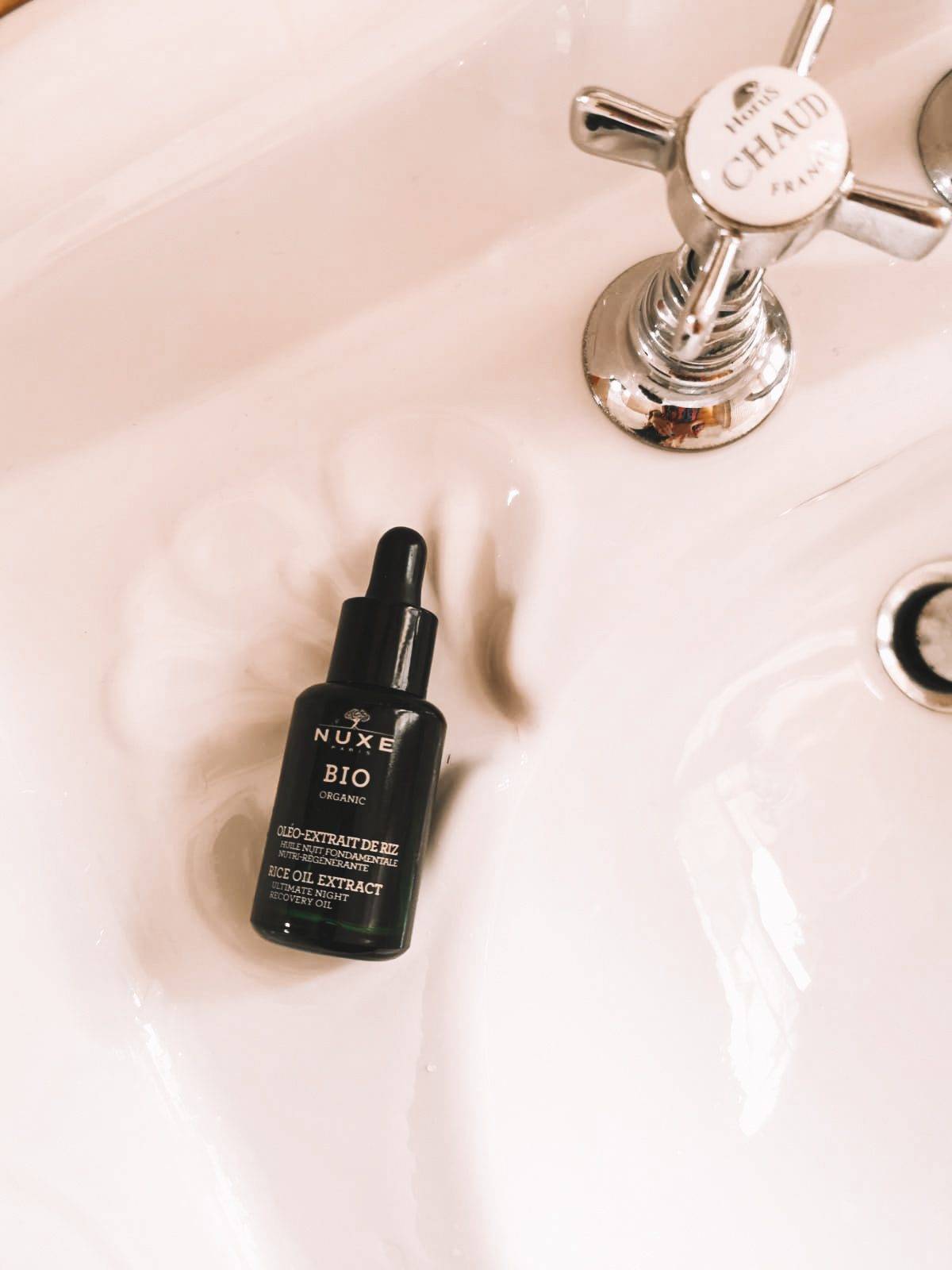 And why Nuxe Bio Organic beauty line will be your best friend.
The Exciting Launch of Nuxe Bio Organic line
These days, more than ever consumers are educated on skincare products. Natural cosmetics were already quite dynamic before pandemic time, but during coronavirus, it has escalated even further. I am very happy to see this shift into thinking more about our planet and also being kinder to ourselves, that is why the launch of the Nuxe Bio Organic range in April 2020 came out just at perfect timing. As I am already fan of this brand and few of their products are always in my beauty cabinet (iconic l'Huile Prodigieuse® and Rêve de Miel Ultra-Nourishing Lip Balm) I was happy to try new conscious line early on and see the results.
What is Nuxe Bio Orgnaic Line
It is a selection of skincare products that have high performing natural and organic ingredients. These environmentally friendly products are packed with organic and certified ingredients, in leafy green jars and boxes from recycled materials. As you can see the whole production process to create this line is done with care and social responsibility in mind. There was less energy used in the production and also less waste, both of these factors are important in a today's environmental challenges.
"Nature has always been the main source of inspiration for French cosmetics brand Nuxe. First with Huile Prodigieuse, the front runner of natural beauty oils; then by becoming the leader in natural anti-ageing skincare in France; and, lastly, in 2008 with the success of Bio-Beauté, pioneering certified organic skincare in French pharmacies"
Said the founder of the brand Aliza Jabèz.
Nuxe has already successfully launched Nuxe Bio Beauté, but the range presented in 2020 is a completely new experience for us, it went above and beyond All products are created in France, ingredients are certified organic by ECOCERT. They contain on average 99% natural-origin ingredients and over 52% organic ingredients. Nuxe uses 100% botanical
oils and 100% natural-origin scents. Nuxe works only with sustainable networks that use green technologies. Products are suitable for Vegans. Jars were made with blend with recycled glass and cartons with also blend of new (certified paper) and recycled fiber. As you can see packaging is biodegradable and recyclable. I love fact that Nuxe took all the components of a products into consideration, not only focusing on the organic formulas and neglecting processes and packaging, as it happens very often.
It was the first product that I opened and I fell in love with. I am a fan of good hydrating oils, that I use during night or/and during the day followed by a self-made massage. I have a dry skin, so oils gives me comforting feeling. That is why this product was my first try. I was not disappointing. This oil really nourishes the skin during sleep, each day I wake up with a fresh and soft skin. The main ingredient and a star of the show in this oil are Rice extract (from white, black and red rice) grown in the Camargue region in France, which strengthens the skin's defence and repairs it. These grains are the source of vitamins, minerals and antioxidants. This night oil also contains other botanical oils like, avocado, sesame, jojoba and macadamia.
I use about 4-5 drops on a clean face, I also sometimes use serum before. For me it feels like a right amount, I add a little bit for when I perform and massage or use some massaging tools, like jade roller or Gua Sha. As the formula of oil is rich it it more suited for dry/normal skin types.
This is my go-to mask in the mornings when I have to look fresh and have a healthy glow.
It has a gel formula with Sesame Seed Oil and Citrus, when massaged the formula changes to oil and sort of foam/milk when water is added. I really feel that my skin is detoxified and fresh. Sesame seed oil is sourced from organic fair-trade network in Africa and then cold-pressed in France. It's is rich in vitamin E, which is a powerful vitamin used in the best skin care products.
Other products in Nuxe Bio Organic Line:
The Moringa Seeds Micellar Cleansing Water
Marine Seaweed Skin Correcting Moisturising Fluid
White Tea Multing-Perfecting Tinted Cream
Fruit Stone Powder- Micro-exfoliating Cleansing Mask
Nuxe with their Bio Organic line went beyond my expectations. The products that I tested were absolutely phenomenal. I am in love their formulas, textures and smells. Their approach to nature and completely green production made me trust this brand even more. I hope that my reviews were helpful and that products from this green beauty line will be staying in your bathroom cabinets for long.
In Switzerland you can buy Nuxe products in many pharmacies and department stores.
More articles about beauty.
Useful Information:
Website: https://ch.nuxe.com/de
Instagram: https://www.instagram.com/nuxesuisse/
Brand Mooks Magazine: http://www.wepopup.net/en/brand-mooks-fall-winter-2020i/
Do not forget to Subscribe to my blog at the bottom of the page
Follow me on Instagram & Pinterest
---
As always,
With love,
Izabela Switon-Kulinska
your Fashion, Beauty and Travel Blogger from Geneva.
xx