This Milan Fashion Week has been both wonderful and then gloomy towards the end. Many people started to leave early as fashion shows were cancelled or performed behind closed doors. The Camera Della Moda Italiana set up a special "China we are with you" campaign. 29 shows were broadcast on Tencent and more than 16 million Chinese users watched them. I did feel that this fashion week was different from others, places and streets were not so crowded, even though I enjoyed this short fashion week and I will describe some of the highlights from the fashion shows and presentations that I have visited.
Fashion Shows during Milan Fashion Week
Philipp Plein
It was the most spectacular fashion show that I have seen during this fashion week.
As always with PP his fashion show was a real show, with fast cars, planes and helicopters at the stage and many celebrities as models. The show was opened by actress Jada Pinkett Smith and followed by stars like Alec Monopoly, Olivia Culpo among many. However speaking about the collection, I was impressed with colourful looks, beautiful evening dresses, animal prints and accessories. The last models in the collection have Lakers inspired looks and a tribute to Kobe Bryant, who died in the tragic plane accident with his daughter. Sales from the Lakers collection will support the athlete's Mamba & Mambacita Sports Foundation.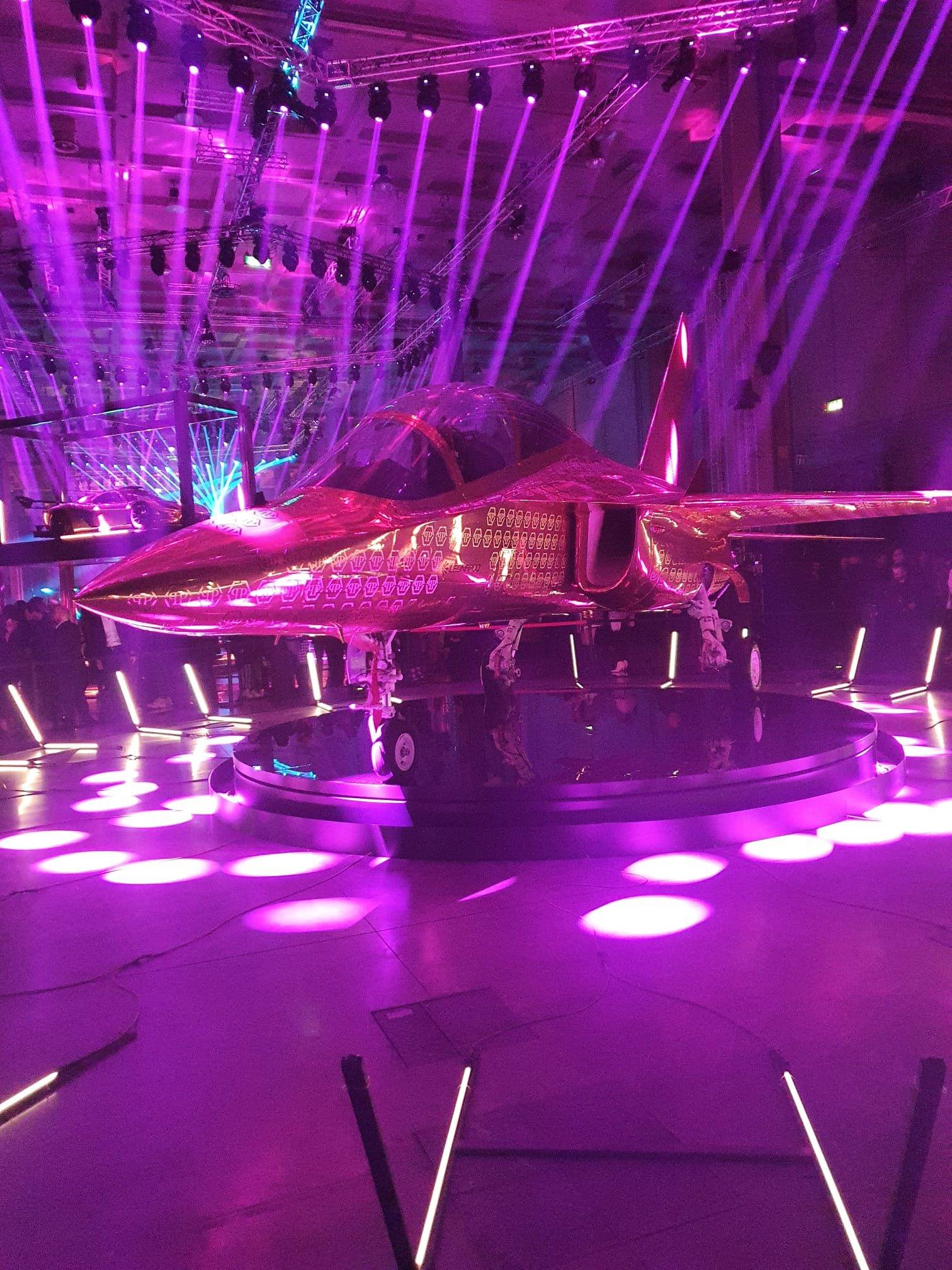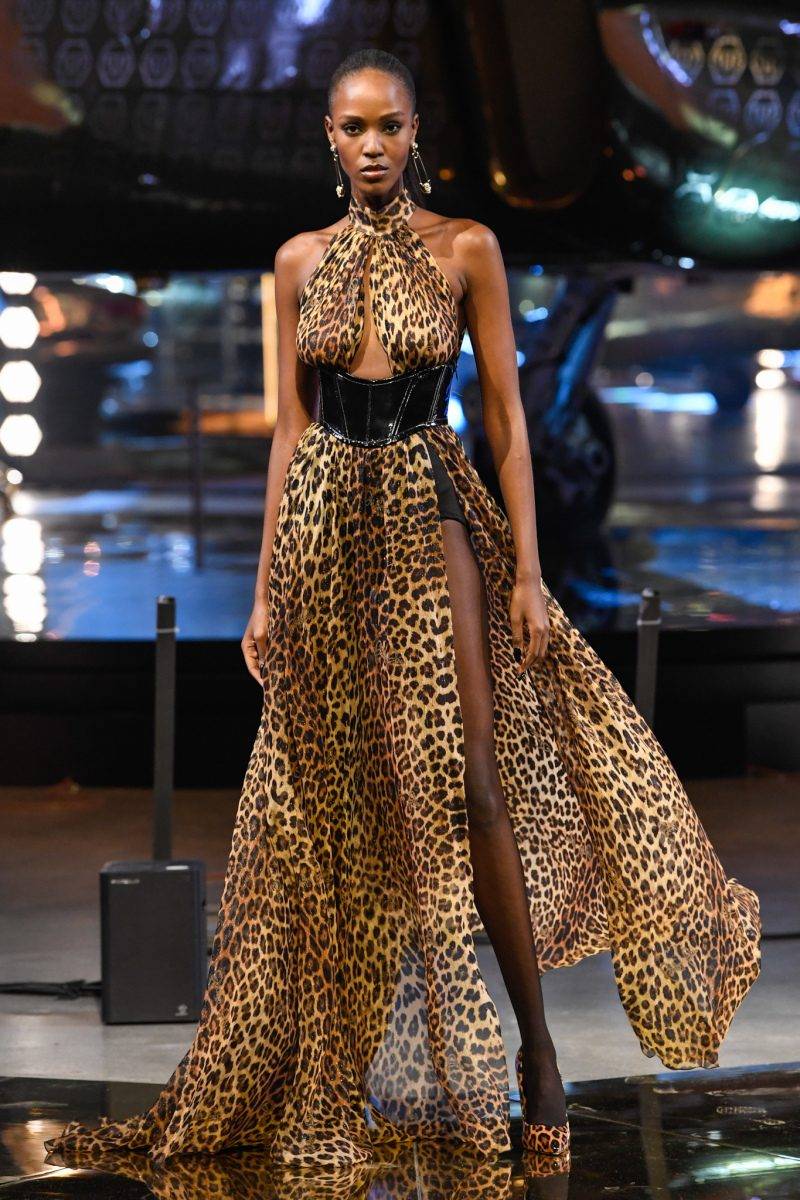 It is always a pleasure to see the Ermanno Scervino fashion show during Milan Fashion Week. His collections are a perfect example of top-Italian craftsmanship. FW 20/21 collection is very romantic, yet combining femininity and masculinity, there are delicate elements, laces combined with classic and heavy cuts. There was a lot of leather pieces, his signature suits and animal prints.

Iceberg
When I arrived at the venue I spotted a lot of police cars and carabinieri, as there was an accident just outside the show. Apparently, the car hit an influencer, a very strange situation and I hope that this person is in good health right now. Regarding the fashion show, I must say that I really loved the Iceberg collections since James Long became the creative director. This collection has this London street style look, but also there was ski-wear and lots of sweats, but also bright pink skirt and coat that I loved.

Emerging Designers during Milan Fashion Week
On the 22nd of February, I had a chance to see the Emerging Talents Milan collective fashion show. Like in September venue for this highly desired Milan Fashion Week event was the historical Palazzo Visconti di Modrone. ETM chose to present our work of 5 designers with different background and heritage and created a beautiful show where elegance, internal beauty and originality was in focus. In order to be part of these shows, organizers pay attention to crafts, traditions and embroidery of brands.
Stefan Djokovich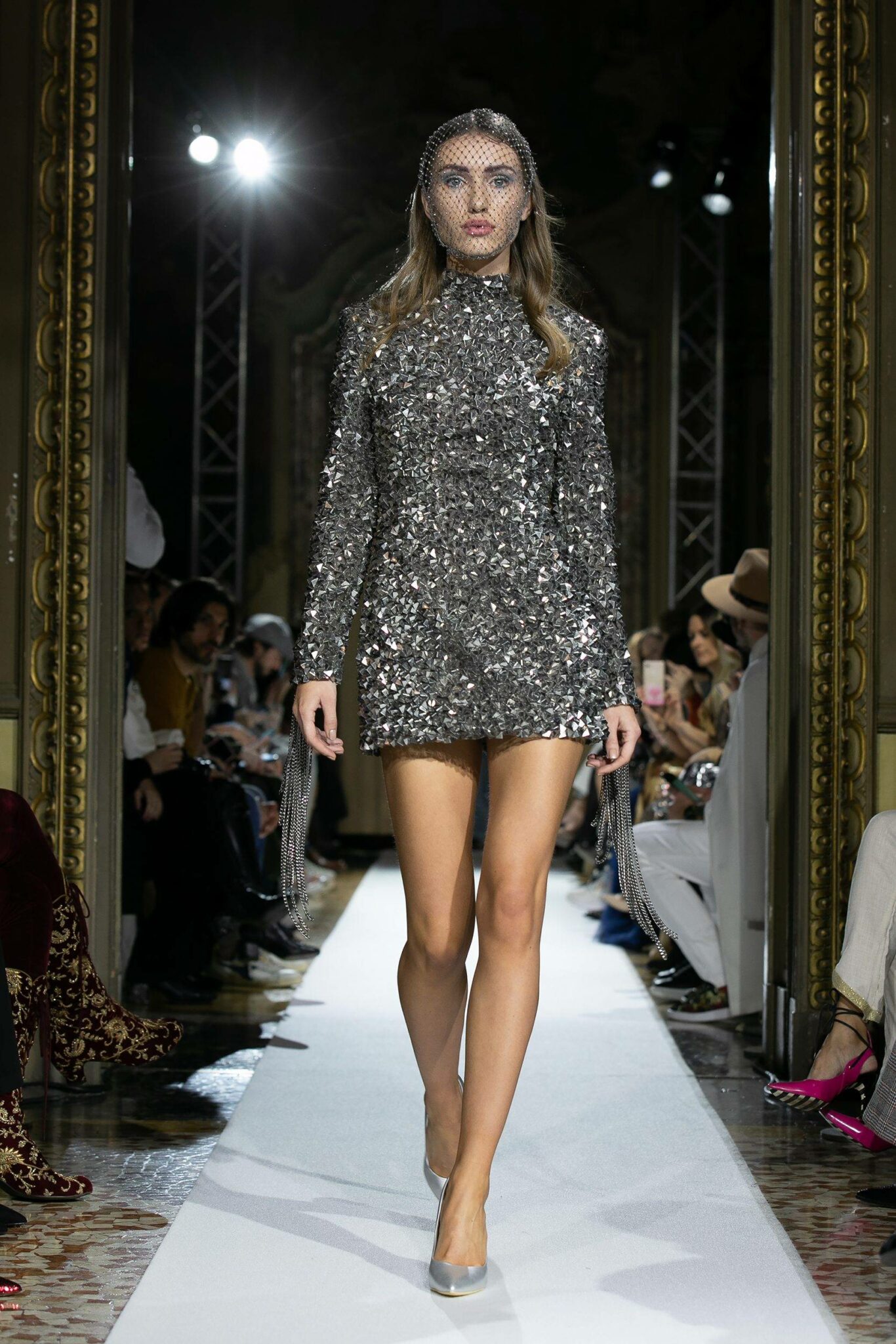 Diana Caramaci
Urban Kimono
Eleventy
During this Milan Fashion Week, I had an opportunity to speak with Women's creative director Paolo Zuntini about the FW 20/21 collection.
FW collection brings some freshness to Eleventy, as it's the first collection that is the result of collaboration with a new creative, Cristina Ortiz. The main pillars of Eleventy style are kept, but there are some new elements added, like for example new colours palette. They added some pastel pink, apricot, dust and petroleum blue, and what is new to Eleventy is a black capsule collection, that is very classy and sophisticated. When I saw the Milan Fashion Week collection for the first time I had these 70's vibes, but there is much more to it. This collection combines art-deco, architectural shapes, classical lines, and modernism. It's a beautiful harmony about past and future, mixing feminine and masculine energy, clear lines, elegance and quality above all.

Collini Milano 1936
On the 21st of February, I visited the presentation of Collini Milano in 1937 at the beautiful Palazzo Bagatti Valsecchi Museum. It is a historic house museum in the Montenapoleone district of Milan. Collini Milano 1937 collection that we were able to see was magical, surreal and rock 'n' roll. We could see power suits, strapless dresses, fabulous shoes and handbags collection. Animal prints and metallic accents, ancient symbolism on the fabrics, gothic inspirations and what I loved a lot… fur as an accent in different clothing. Creative director and CEO of the brand, Carmine Rotondaro bought Collini brand 2 years ago. However, this fashion house was already established in 1937 as a furrier. During the presentation, I found out that they have a 100% no-kill policy and use only upcycled furs and add them to the pieces.
I like to see more and more sustainable brands featuring during Milan Fashion Week.
Cristiano Burani
It was a late evening fashion show on my birthday and I wasn't so sure if I should attend it, but it turned well. I liked the collection and ambience. Cristiano's Burani Fall-Winter collection is called: #DISCOCLOCHARD and it celebrates the new and intimate richness and the expression of one-self.
I hope you liked my insights. Which collection was your favourite?
p.s. If you would like to see more Milan Fashion Week articles please click here.
---
As always with love
Bella Zofia xx
Your Fashion, Beauty and Travel Blogger from Geneva