This year Spring arrived too soon and as always it's the perfect time to revamp our wardrobe and buy few pieces that will be fashionable this Spring and Summer. When you will do your purchase just make sure your are buying mindfully, focus on a good quality, even trends can be worn for a long time (they always return). Each season I buy few new pieces, but I donate same amount of pieces to Red Cross or give away to friends. Like this we don't create clutter, not only physically, but mentally. We avoid the problem of: what to wear! So let's revamp our wardrobe but mindfully.
Also designers are offering us more and more durable and sustainable pieces, sometimes just buying from the local designer is already a great way to start buying more consciously. Another solution it to opt for mid-luxury or luxury brand and like this we own a statement piece. Later we can always rent it or sell it via luxury consignment, if we want to. Luxury consignment or a vintage shop is also a way to stock up on trends, because as I mentioned before trends return and very often vintage pieces found in the 2nd hands shops can be ideal and we won't spend a fortune for one season look.
Please check my favorite picks, of the hottest trends and upgrade your street style glamour.
1. Bras take the Centre Stage
Who knew that after going sans bra during the COVID era, the style would make a banging comeback in 2021? Bralette is the hottest trend of the summer 2021. Designers have elevated the basic bra top by adding a style dose of rhinestones, leathers, textures and even the classic puffs! Result is a stomach clenching look that can easily be paired with a wide legged pair of pants, a mini skirt, or even be worn over a shirt.
2. Maximizing the Glam Quotient
Maxi dresses are a saviour for all of us who feel that they want more impacting piece in their wardrobe. There is nothing more romantic than a floor sweeping dress, or the feel of soft, satin, sheer goodness of fabric as it swishes around your legs. Get ready to walk in your dream style in 2021.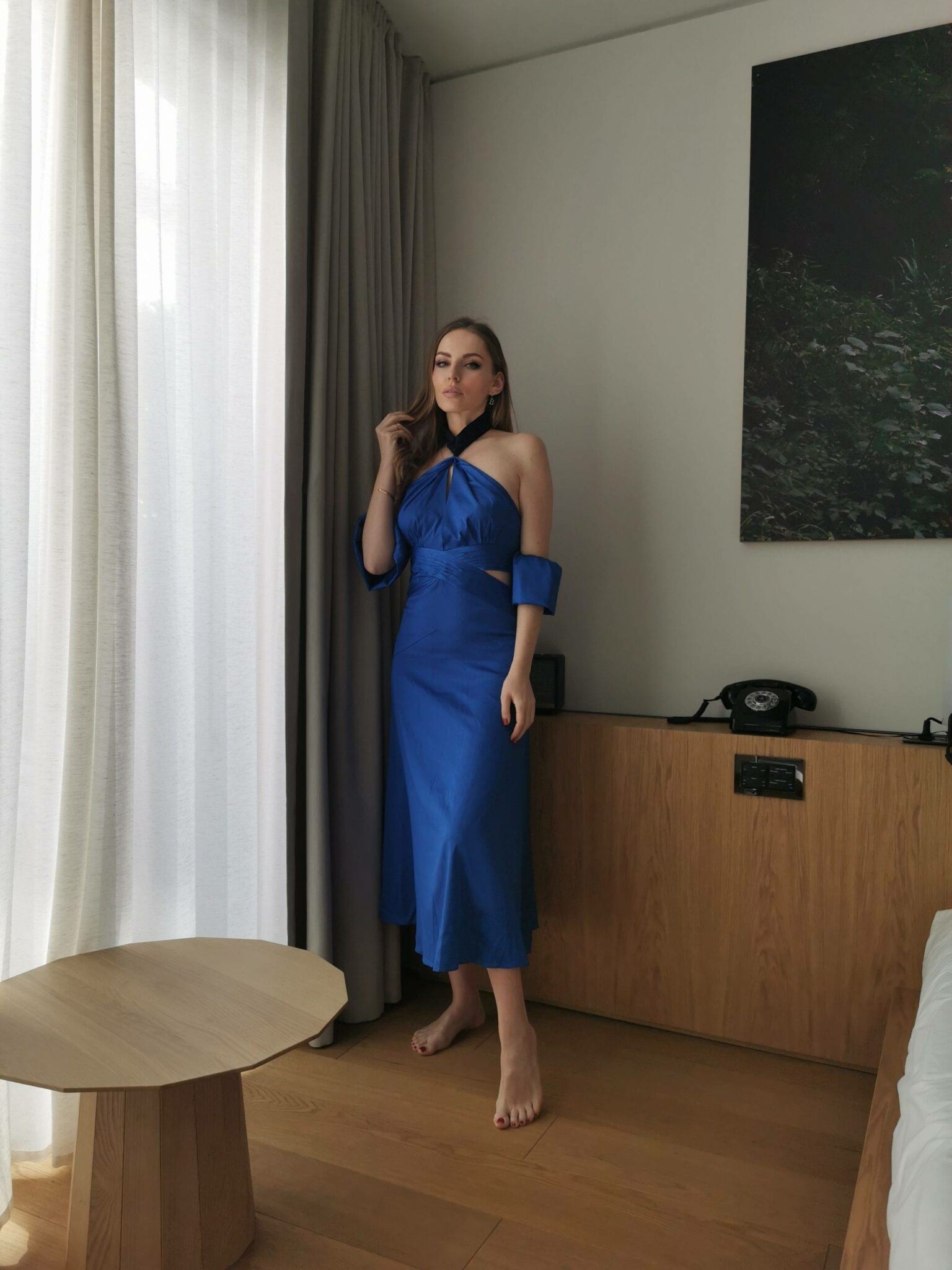 3. Show Your True Stripes!
The Spring/Summer 2021 runways taught us one lesson: when it comes to stripes, you can go big with them! Vertical, horizontal or diagonal, thin or thick, black or white, they always make a graphic statement.
4. Trousers gets bigger this season.
The 70's style is back, more ferociously than ever! From Balenciaga to Paco Rabanne, the runways witnessed a variety of styles that paid homage to this classic silhouette. We are totally taken with the sophisticated take on the wide legged trousers… pair it up with a stylish jacket, shirt or bralette.
5. The Calm Professional
This pandemic has definitely changed the contours of our life, especially the professional side of it! Gone are the days of crisp suits and clean cuts. All hail the rise of the casual suits! From un-tucked styles to easy trousers, and casual blazers, Spring/Summer 2021 is all about the rise of the new suiting era!
Below you can find picture with my friend Yvonne from funkyforty. We had a pleasure to shoot MaxMara collection during Milan Fashion Week FW21.
To see more of my fashion content please check here.
As always with love
Bella Zofia xx
Your Fashion, Beauty and Travel Blogger from Geneva