Christmas 2022 is around the corner and I am going to show you some of my favourites from Sephora's beauty counter. For me personally, this has been a blissful year full of amazing opportunities and surprises. I have had the chance to try many different beauty products and establish my top choices. I was also part of Sephora Holiday Campaign in Switzerland. I was also to sneak peek at all the gifts already in November, which was great. I also managed to test and unbox all these boxes and today I am sharing with my choices.
Here I will give you a glimpse of my favourites as a  gift guide for your mum, sister, aunt, best friend or even yourself. We all want to appreciate the people we love and giving them a small beautiful present is always a good idea. Let me introduce you to my top Christmas Beauty products from Sephora!
Christmas Gift Sets from Sephora – Nars.
My favourite mascara ever!
This innovative, volumizing, curling mascara gives you extremely long natural lashes. The intense black colour and lightweight formula create a festive look. You can get it in standard or mini sizes.
Price: CHF 37 – CHF 19
This Christmas limited packaging from Nars is beautifully presented.
The holiday-edition palette from Nars offers twelve intensely pigmented eyeshadows in neutral velvet and glittering shine. It's the creamy, ultimate party palette you will love to own!
Price: NOT IN SEPHORA only on the Nars website €59.00
You can get these 'Minnies' at Sephora. The beauty box contains Mini Bronzing Powder, Mini Climax Mascara and Mini Blush. The perfect combo if you want to create a natural beauty look. I use it since I tried it for the first time and I have received so many questions about my face glow. So thank you Nars.
Price: CHF 60
The ultimate festive lipstick from Nars!
Love, love, love. This lipstick lasts for 10 hours.
It has a high-intensity matte feel and you can choose from several colours.
My favourite one is the signature colour "Too Hot to hold"
Price: CHF 39,90
This Christmas palette from Sephora is on limited offer, so be quick to go and get yours! If you are looking for a perfect Christmas gift this is it! This palette offers Shimmery or matte finishes: holiday-ready nudes, browns, plums, and purples for every occasion.
Price: CHF 26
A set of the best-selling products from Sephora is now offered in a Christmas package! These skincare products provide the essentials for your everyday routine. (Normal, dry, combination, and oily skin types)
The gift pack contains Super Serum with vitamin C, Nourishing Moisturiser and Cleanser.
Price: CHF 31,50
Christmas at Sephora with Benefit Brand.
The must from Benefit this year is this beautiful Christmas set with the best-selling primer for a natural complexion, Iconic 'Hoola' bronzer, Mascara and the volumizing eyebrow mascara 'Gimme Brow+.'
Price: CHF 59,90
Too Faced – Eye Shaddow Palette
This autumn palette gives you an opportunity to create a beautiful warm look for both day and night.
It includes a range of metallic, matte and shimmery shades with a perfect creamy texture.
… and it smells like your favourite pumpkin latte!
Price: CHF 58
Rare Beauty by Selena Gomez at Sephora.
Rare Beauty by Selena Gomez
'Rare Beauty' by Selena Gomez is my new find. This limited vegan edition is a must for a festive evening look. The castor oil helps to keep your lashes moisturised and soft. This duo contains mascara and liquid eyeliner.
It's essential if you want to create a beautiful matte-eye look.
Price: CHF 39.90
KENZOKI – Anti Aging Ritual Set
The legendary skin care 'Kenzoki' offers a set of creams for the face and body. You can give it as a gift or treat yourself. It's inspired by Qi philosophy for longevity and nourishment. This gentle skin care has a melting texture and delicious scent. 
Price: CHF 104.90
Nuxe at Sephora – Gift set and Advent Calendar
If you aim for a gift under 50CHF this Nuxe set is for you!
It contains the Best from the Nuxe organic collection and its smell is amazing! The small candle is the perfect gift for cosy Christmas nights.
– Huile Prodigieuse® Neroli 100 ml
– Nuxe BIO® Skin Correcting Moisturising Fluid 50 ml
– Gentle Surgras Soap, NUXE Organic 100 gr
– Prodigieux® Neroli Indoor Candle 70 g
Price: CHF 46
Christmas came early! Explore 24 skincare surprises during December. The advent calendar offers the best products from Nuxe in mini versions and it's the perfect gift for someone who wishes to explore the Nuxe brand. If you want to take a sneak peek go to my Instagram and see my reel.
Price: CHF 80
Shiseido
The Shiseido Beauty Advent Calendar 2022 contains Shiseido luxury beauty treats. It's a beautiful beautiful red and white calendar with an origami Christmas Tree. There are make-up, scents, skin care mini products and also some larger ones. A treat to discover during Advent. Hurry up as it's part of a limited collection. 
I hope I have given you a comprehensive Sephora Christmas guide and made your Gift decisions easier. I use all of these products and I am sure that by investing in them you will delight your friends and family.
I wish you a joyful and calm December full of love and cosy moments. Please let me know your Sephora favourites from 2022 by leaving a comment. 
Lots of love xoxo
For more beauty articles please click here.
---
As always with love
Bella Zofia xx
Your Fashion, Beauty and Travel Blogger from Geneva.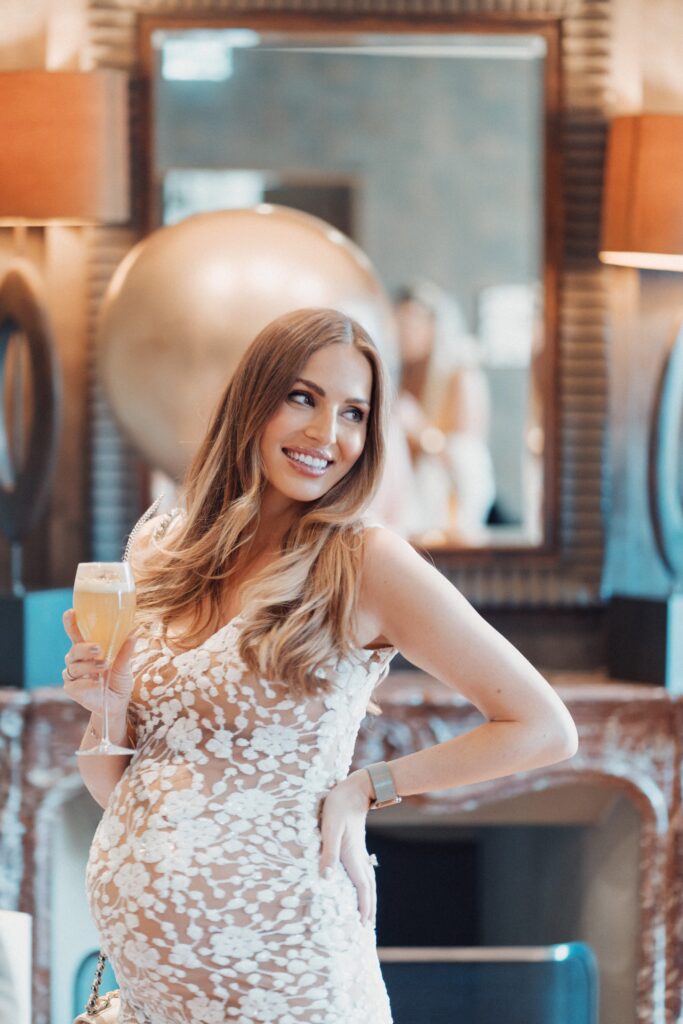 Disclaimer: This article included PR gifting samples.