and why a hat is a must
My dear friends, last Sunday (25th of August) I had a pleasure to host Jaeger-LeCoultre Polo Masters 2019, 30th edition for Asmallworld members. It was a very prestigious event, with many luxury brands as sponsors and Polo enthusiasts coming over from Switzerland and abroad.
I have been at Polo matches before, but mostly in Spain, this time was different I wanted to dive in to the Polo fashion etiquette and share time with my friends, family and other ASW members. That is why I wanted to make sure that I am dressed accordingly to the occasion and I made some research before.
I wrote down all my tips and takeaways regarding Polo attire for a formal game. Hope they will be helpful.
1. Hat – A must
To wear a hat it is optional, but most of the guests wear hats anyway. Not only as a fashion accessory, but also to protect us from the sun. Fedora, panama, boater or even sun hats ,all hats will complete your look and add sophisticated touch. A large straw hat will provide you with the coverage you need to feel comfortable. I found that almost all the ladies wore hats and I found it really nice, that they took time to plan their attire from tip to toe.
For this occasion I chose hat from local brand By Vanja Jocic (Couture Hats). Hats from this label are designed and handcrafted in Geneva. Vanja, the owner of this label is very passionate about her creations, and all her couture hats are special. I chose the hat, that reminded me of hats I have seen on the old photos from Givenchy, Dior or Yves Saint
Laurent 's catwalks. It had down brim capeline made with pagalina straw, adorned with grosgrain ribbon and with Swarovski crystals on the side.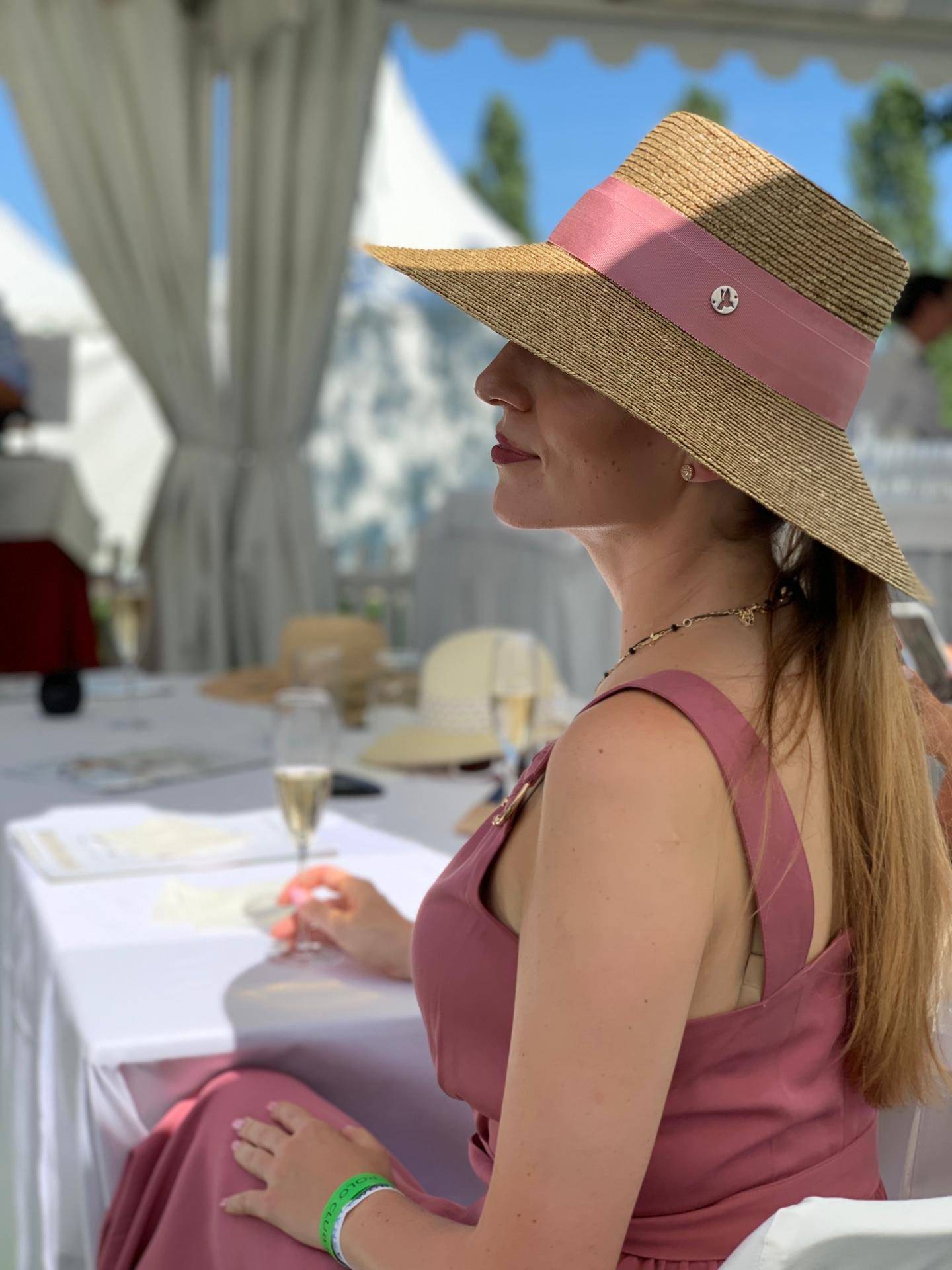 2. Dress – Garden Party Chic
Cocktail dress is always a good idea, but for Polo ladies have a bit more room for being creative. Long dresses are very popular, lace or ruffle dresses too, everything that is elegant will be appropriate. Initially I wanted to wear a long ruffle dress, but then I chose something, simple and structured that matched to my hat better. I was wearing Imogen Metal Trim Maxi Dress by Forever New a maxi dress in romantic rouge color with gold metal trims.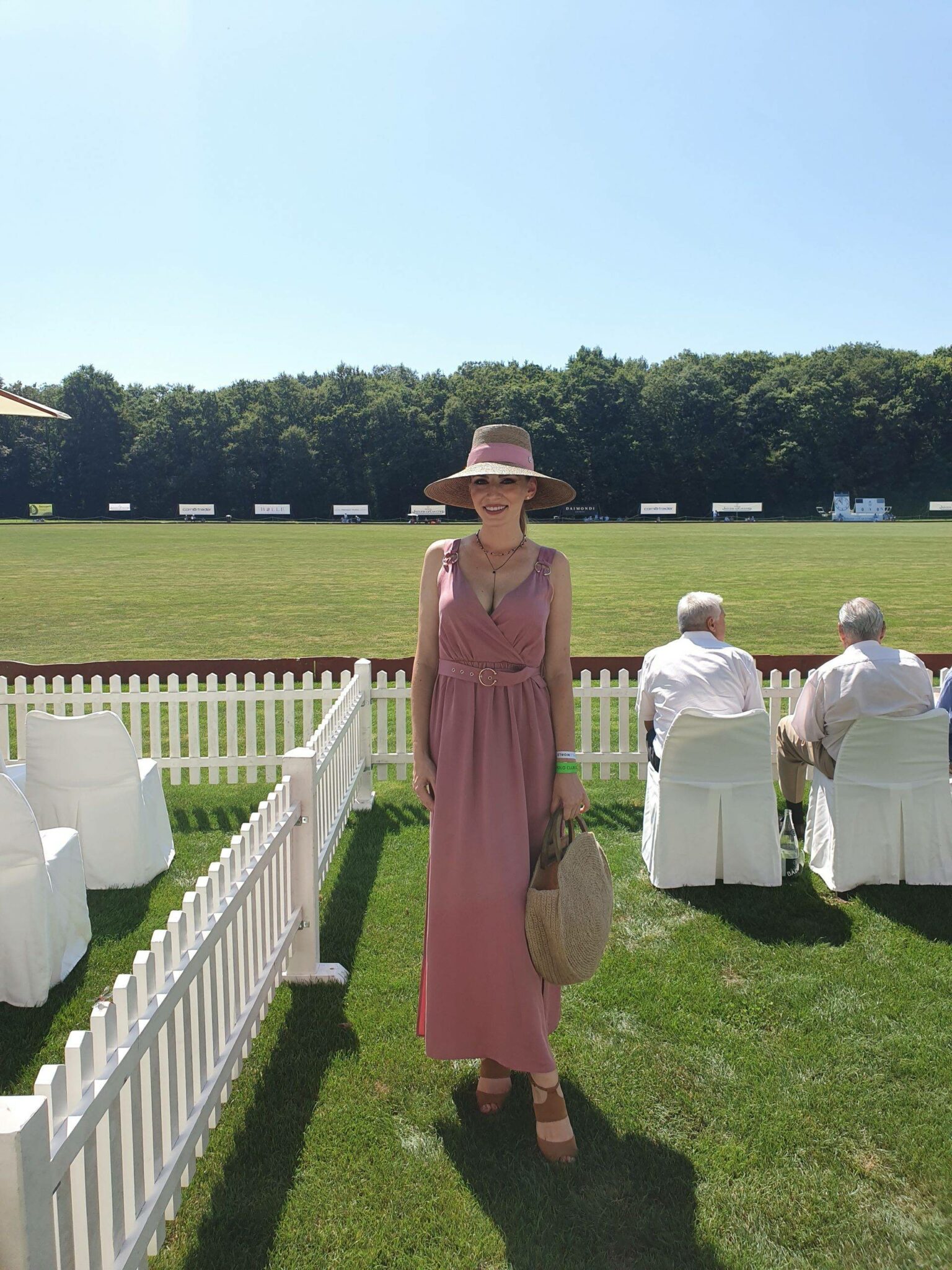 3. Shoes – Go flat
For this occasion we can leave our favorite stilettos at home and choose wedge, flat shoe or more chunky heel. Flat shoe will ease your movements around and about the field, especially during the stomping the divots where you will have to replace the divots that would be thrown up by the steeds and their riders.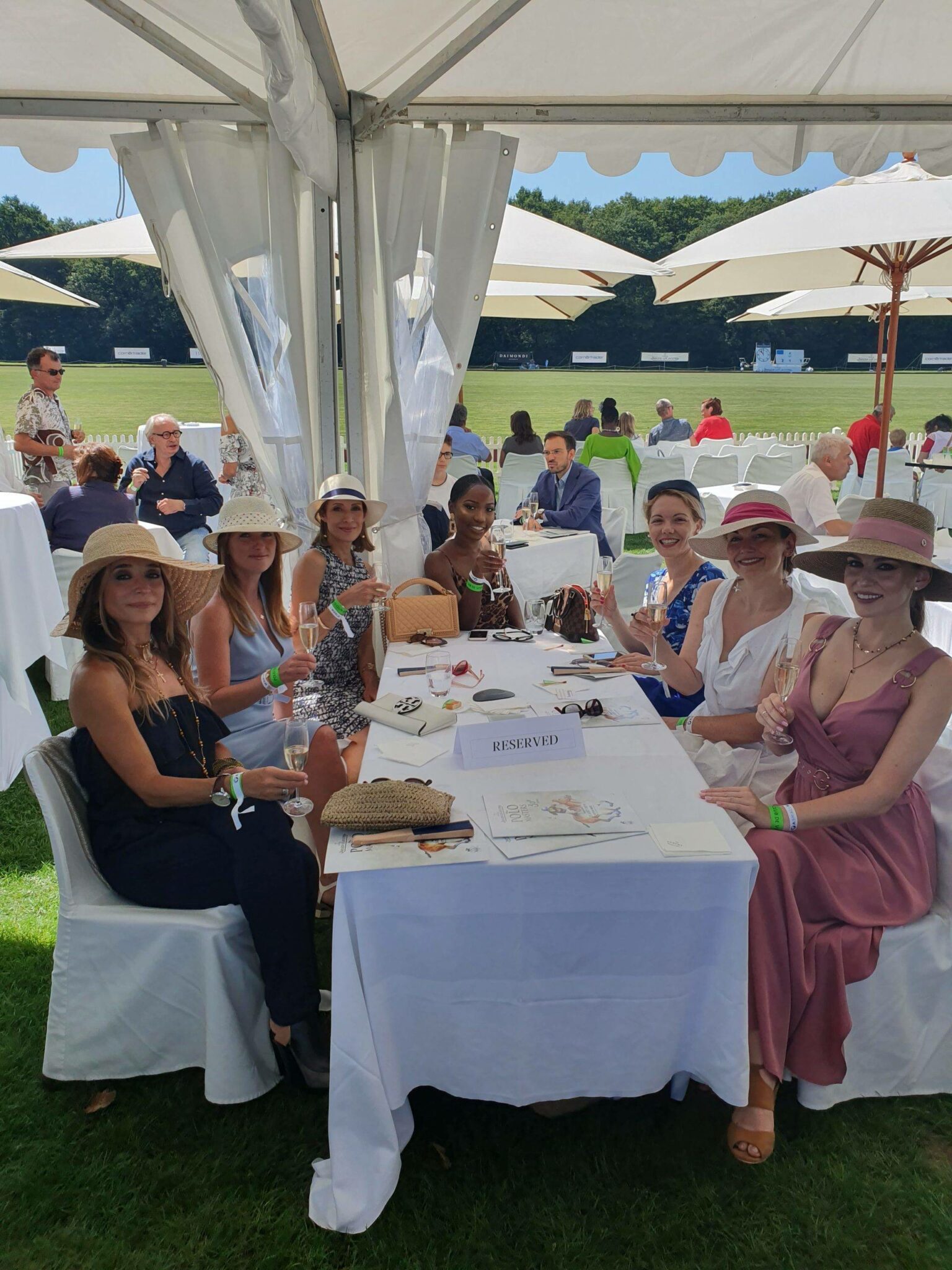 4. Accessories – Statement
When we speak about essentials then definitely a pair of over-sized sunglasses is a must during the Polo Match. I wore my favorite Gucci model. Necklace that I had was from American brand Park Lane, brought to Switzerland by my friend Sterling. I chose Jadore Necklace from the latest collection.
Of course we can't leave house without our handbags. I have seen all kind of handbags at the Polo, from small clutches to tote bags and statement, investment bags. I chose something a bit different, it was a more casual, handle circle shopper by Dorothy Perkins. that matched my hat.

It was really lovely day and even thought me and my friends took some time to follow the etiquette, I think it is important to say that attire must be comfortable, so you will not think about it too much and enjoy the Polo event.
---
With Love
Bella
P.S. Special thank you to Ellie Avramidou Syridou www.realgoodlooks.com for a beautiful make-up.